Triple Victor is a community of endurance athletes from across the globe that see endurance sports as a lifestyle and way to connect. Whether it is online or in-person at races, Triple Victor provides the platform for athletes to stay connected and engaged. It doesn't matter where you are in your endurance sports journey or where you are in the world if you are a part of Triple Victor, you are always connected to your dedicated teammates, informed team doctors, an amazing support staff that includes travel agents, high-performance coaches, and the best partners & sponsors in the industry.
Racing with triple victor
How to Join Triple Victor
Are you ready to join the Triple Victor family?  Unlike other endurance sports clubs, we do not limit our application process to a limited window every season.  At Triple Victor, we understand that athletes start their triathlon journey every day of the year and we want to be a part of it!  At Triple Victor, we maintain an open enrollment to facilitate the needs of all athletes.
Membership includes:
Exclusive access to our SPAERO race kits, Boco visors, and gear. It is the only way to buy our coveted visors!
Sponsor discounts range from 10 to 50% off.
Ongoing support and advice from Coach Dave Mudek, MS, Pn2.
A fully dedicated support staff of Team Doctors, Team Mechanics, and Travel Agents.
Access to articles, webinars, classes, and training tools.  
Access to an international team via the Triple Victor private platform built for athletes to share insights, advice, and their journies.
Team support and social activities at races throughout the year.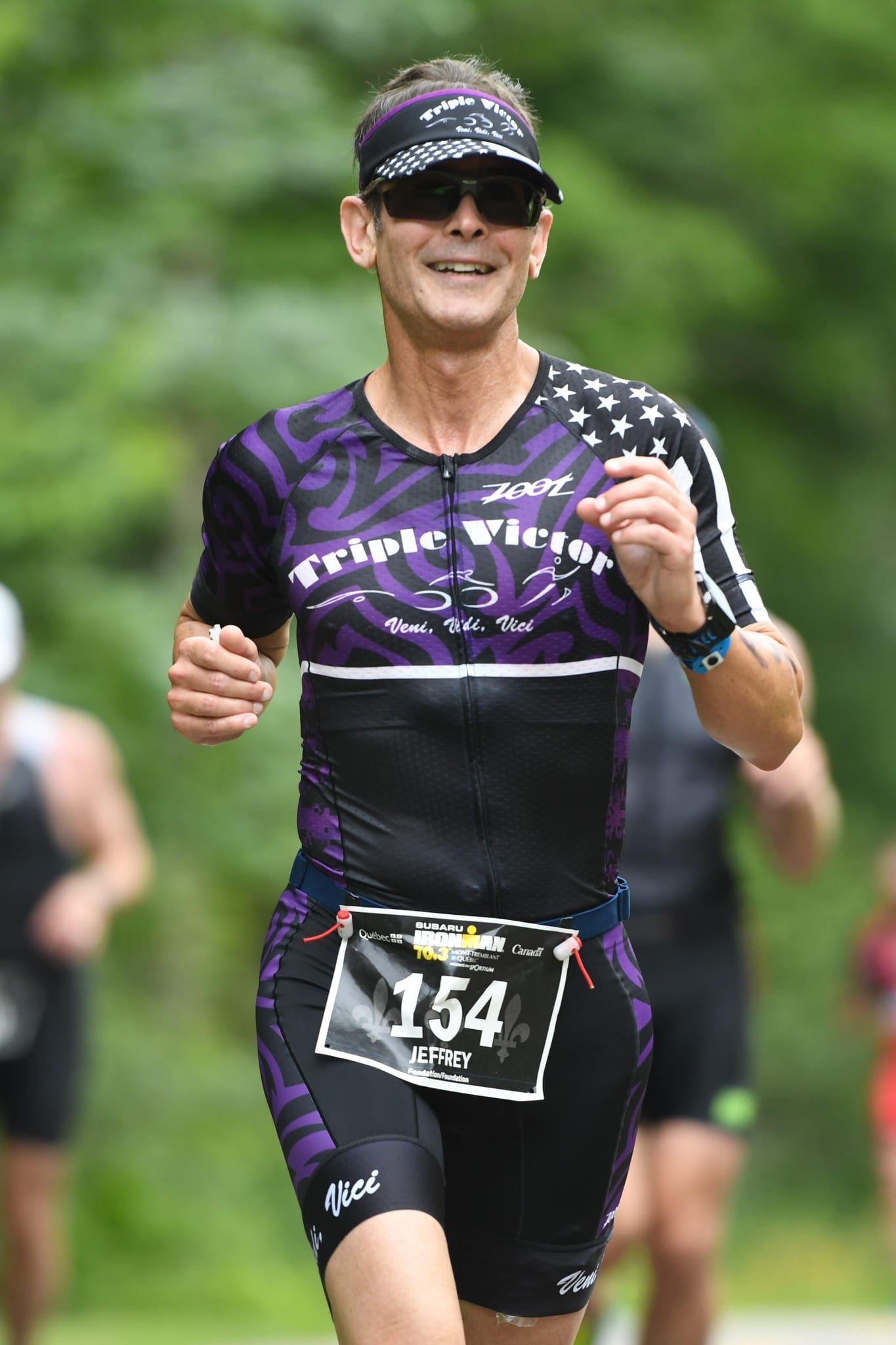 There is no question about it. Triple Victor is the best-supported Triathlon Club in the world.  Our athletes enjoy pro accounts and support from some of the best brands in the industry.  Membership has its perks!
What Our Members Are Saying
"You are not trapped into eating quickly and thinking you'll just work it off. Food serves you, not the other way around."
"BOTTOM LINE - This guy know's what he is talking about.  I was trying to do this on my own and I NEVER would have gotten to the place I am now." 
"Representing the 3V in the LaTriSeries#1. The race season begins with a 7th place finish and PRs in all 3 disciplines!"
There's a first for everything. First podium experience. Goal this race was to improve my time from last year...the first tri after deciding to start racing. Crushed it! Thanks Dave!
Please note: Ironman®, Ironman Triathlon®, Half Ironman®, Ironman 70.3®, and Ironman Certified Coach® are registered trademarks of World Triathlon Corporation (WTC). Any non-race-specific references to these trademarks on this website refer to a triathlon that is the standard length (or half the standard length) established by the original Ironman race in Hawaii (2.4-mile swim, 112-mile bike, and 26.2-mile run).